Feminine Fusion
Jan 12-18, 2019: The Nature of Things
by Diane Jones
January 12, 2019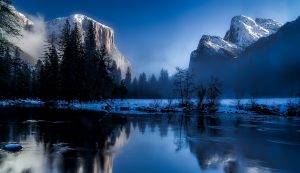 "Look deep into nature, and then you will understand everything better."  – Albert Einstein
A 2014 article in Psychology Today posed the question, "Does nature make us happy?"  Spoiler alert – the answer is yes.  Studies have shown that "our emotional connectedness to the natural world is distinct from other psychological connections in our lives," and "nature relatedness often predicts happiness regardless of other psychological factors."  So today we're going to listen to music of the natural world.  Visions of wind and fire, seasons and places, that have inspired these women to compose the works you'll hear on this episode.
The Nature of Things
Judith Lang Zaimont:  Rainshower (from Symphony No. 4, Pure, Cool (Water))
Janacek Phliharmonic Orchestra; Niels Muus, conductor
"Judith Lang Zaimont"
Sorel Classics 003
Margaret Brandman:  Firestorm Symphony
Moravian Philharmonic Orchestra; Petr Vronsky, conductor
"Sensations: Wind, Waves, Birds & Fire"
Navona 6041
Shulamit Ran:  East Wind
Patricia Spencer, flute
"Music by Shulamit Ran"
Bridge 9062
Monica Houghton:  Wilderness Portraits: Three Places in Nevada
Argenta Trio
"Of Time & Place"
Navona 6162
Libby Larsen:  Deep Summer Music
Colorado Symphony Orchestra; Marin Alsop, conductor
"Deep Summer Music/Solo Symphony/Marimba Concert: After Hampton"
Koch International Classics 7520
Jennifer Higdon:  Summer Shimmers
Susan Glaser, flute; Lark Chamber Artists
"Summer Shimmers"
Koch International Classics 7730
Run time:  58:30
Feminine Fusion highlights the roles of women in classical music. Host Diane Jones brings you stories and music of the women who create, perform, and inspire. Produced in the studios at WCNY-FM.
◄ Back to News