Feminine Fusion
January 7, 2018: Elemental Music – Air
by Diane Jones
January 1, 2018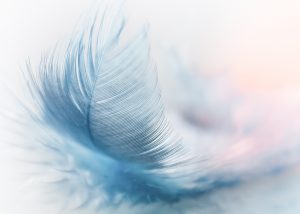 "All things share the same breath – the beast, the tree, the man.  The air shares its spirit with all the life it supports."  – Chief Seattle
Today we hear music that evokes the air.  Sometimes bold, sometimes gentle, but always surrounding us.
"Elemental Music – Air"
Stacy Garrop:  Thunderwalker
CCPA Chamber Orchestra; Markand Thakar, conductor
"Mythology Symphony"
Cedille 160
Ursula Mamlok:  Breezes
Spectrum Concerts Berlin
"Ursula Mamlok, Volume 5"
Bridge 9457
Margaret Brandman:  Undulations
Moravian Philharmonic Orchestra; Petr Vronsky, conductor
"Sensations: Wind, Waves, Birds & Fire"
Navona 6041
Lior Rosner:  Awake and Drea
Katia Popov, violin
Hollywood Bowl Orchestra; Lior Rosner, conductor
"Awake and Dream"
Bridge 9424
Rain Worthington:  Tracing a Dream
Russian Philharmonic Orchestra; Ovidiu Marinescu, conductor
"Dream Vapors"
Navona 6025
John Thow:  Breath of the Sun
Laurel Zucker, Christina Yu, Christmas Gainsburg, flutes
Charlene Romano, alto flute
"Native American Stories in Classical Flute Music"
Cantilena 66017
Run time:  58:35
Feminine Fusion highlights the roles of women in classical music. Host Diane Jones brings you stories and music of the women who create, perform, and inspire. Produced in the studios at WCNY-FM.
◄ Back to News