Feminine Fusion
July 1, 2018: Keys to the Kingdom
by Diane Jones
June 25, 2018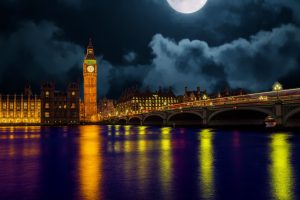 "The piano keys are black and white, but they sound like a million colors in your mind."  – Maria Cristina Mena
In this episode, we travel across the pond to hear music from pianists working and recording in the UK.
"Keys to the Kingdom"
Gustav Holst, (arr. Bennett):  Mercury, from The Planets
Susan Bradshaw and Richard Rodney Bennett, pianos
"The Planets"
Facet 8002
Leoš Janáček: In The Mists
Ivana Gavrić, piano
"In The Mists"
Champs Hill Records CHRCD009
Nikolai Kapustin:  Five Etudes in Different Intervals
Clare Hammond, piano
"Etude"
BIS 2004
Michael Nyman:  The Piano Concerto
Kathryn Stott, piano
Royal Liverpool Philharmonic; Michael Nyman, conductor
"Michael Nyman: The Piano Concerto"
Argo 4433822
Run time: 58:30
Feminine Fusion highlights the roles of women in classical music. Host Diane Jones brings you stories and music of the women who create, perform, and inspire. Produced in the studios at WCNY-FM.
◄ Back to News