Feminine Fusion
July 27 – August 2: Music on the Wind, Part 2
by Diane Jones
July 27, 2019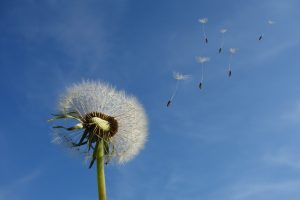 "All of the arts are something that can unite people.  One of the most important things is people coming together and having a shared belief, and we should not become cut off from that." – Jess Gillam
There is something organic and intimate about the warmth of one's breath flowing through an instrument, creating amazing music.  This week, performances from several women playing woodwinds.
"Music on the Wind, Part 2"
Rudy Wiedoeft:  Valse Vanité
Jess Gillam, alto saxophone
Zeynep Ozsuca, piano
"Rise"
Decca Records
Carl Heinrich Jacobi:  Introduction and Polonaise, Op. 9
Karen Geoghegan, bassoon
Opera North Orchestra; Benjamin Wallfisch, conductor
"Karen Geoghegan plays works for Bassoon and Orchestra"
Chandos 10477
Mozart, arr. by Gunther Joppig:  Three Operatic Duets
Elaine Douvas & Emily Pailthorpe, oboes
"Oboe Divas!"
Oboe Classics 2018
John Williams:  Clarinet Concerto
Michele Zukovsky, clarinet
Los Angeles Philharmonic; John Williams, conductor
"John Williams/Michele Zukovsky"
CD Baby
Paquito d'Rivera:  The Cape Cod Files
Miriam Adam, clarinet
TransAtlantic Ensemble
"Havana Moon"
Steinway & Sons 20052
Run time:  58:29
Feminine Fusion highlights the roles of women in classical music.  Host Diane Jones brings you stories and music of the women who create, perform, and inspire.  Produced in the studios at WCNY-FM.
◄ Back to News