Feminine Fusion
June 10, 2018: Patchwork Quilt, Part IX
by Diane Jones
June 4, 2018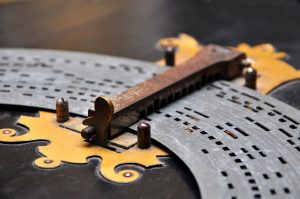 "If I were not a physicist, I would probably be a musician. I often think in music. I live my daydreams in music. I see my life in terms of music." – Albert Einstein
Time to add another block to our Patchwork Quilt of music written and performed by women.  No special theme for this show, other than wonderful music for you to enjoy.
"Patchwork Quilt IX"
Gloria Justen:  Joie
Gloria Justen, violin
"Four-Stringed Voice"
Independent Label
Mélanie Bonis:  Scherzo
Francesca Arnone, flute; Terry Lynn Hudson, piano
"Dedications"
MSR Classics 1431
Sergei Rachmaninoff:  Variations on a Theme of Corelli, Op. 42
Jooyoung Kim, piano
"Jooyoung Kim"
MSR Classics 1636
Sergei Prokofiev:  Violin Concerto No. 2 in G Minor, Op. 63
Lisa Batiashvili, violin
Chamber Orchestra of Europe; Yannick Nézet-Séguin, conductor
"Visions of Prokofiev"
Deutsche Grammophon 479 8529
Run time:  58:45
Feminine Fusion highlights the roles of women in classical music. Host Diane Jones brings you stories and music of the women who create, perform, and inspire. Produced in the studios at WCNY-FM.
◄ Back to News