Feminine Fusion
June 11, 2017: Stage and Screen
by Diane Jones
June 5, 2017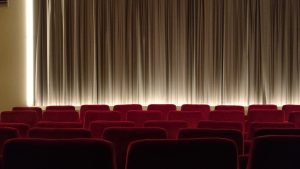 "Don't think of yourself as anything but an equal.  Break down the doors.  It's only doors." – Hans Zimmer
Women made up just 3% of the composers working on the top 250 highest-grossing films last year.  The struggle to find work in the industry is genuine, and although progress is being made, there is still a long way to go.  Here are some of the incredibly talented women being recognized for their achievements in film and theater.
"Stage and Screen"
Mica Levi:  The End & End Credits
Orchestrate; Ben Foster, conductor
"Jackie (Original Motion Picture Soundtrack)"
Milan
Miriam Cutler:  Main Title & JFK's Funeral
Studio Orchestra
"Ethel (Music from the HBO Documentary"
Perseverance Records
Lerner & Loewe, orchestrated by Angela Morley:  Overture & A Snake In The Grass
Studio Orchestra
"The Little Prince"
Verve
Jessica Curry:  Finding the Pattern & Disappearing
Studio Orchestra; London Voices Choir
James Morgan, conductor
"Everybody's Gone to the Rapture"
Sony Classical
Jeanine Tesori:  Viola's Theme
Lincoln Center Theater Orchestra
"Music from the Lincoln Center Theatre Production of Twelfth Night"
Resmiranda Records
Lucy Simon:  Race You to the Top of the Morning
Mandy Patinkin, vocals
Original Cast Orchestra
"The Secret Garden (Original Broadway Cast)"
Masterworks Broadway
Cindy Lauper:  Raise You Up/Just Be (Finale)
Original Broadway Cast
"Kinky Boots (Original Broadway Cast Recording)"
Masterworks Broadway
Run time:  58:45
Feminine Fusion highlights the roles of women in classical music. Host Diane Jones brings you stories and music of the women who create, perform, and inspire. Produced in the studios at WCNY-FM.
◄ Back to News