Feminine Fusion
June 17, 2018: Seasonal Music – Summer
by Diane Jones
June 11, 2018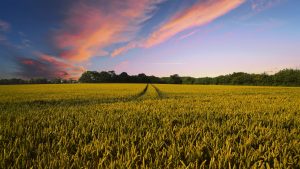 "Summer afternoon—summer afternoon; to me those have always been the two most beautiful words in the English language."  – Henry James
The summer solstice is just days away.  Let's listen to music by women to celebrate this warm, sunny season.
"Seasonal Music: Summer"
George Gershwin:  Summertime
Leontyne Price, soprano
Vienna Philharmonic Orchestra; Herbert von Karajan, conductor
"Die Fledermaus: Complete Opera Plus Bonus Gala Scene"
London 421046
Antonio Vivaldi:  Summer, from The Four Seasons
Anne Sophie-Mutter, violin
Trondheim Soloists; Anne Sophie-Mutter, conductor
"Vivaldi: The Four Seasons"
Deutsche Grammophon 463259
Astor Piazzolla:  Verano Porteño
Nadja Salerno-Sonnenberg, violin
New Century Chamber Orchestra; Nadja Salerno-Sonnenberg, conductor
"Together"
NSS Music 2009
Paul Carr:  Summer Was In August
Rachel Smith, flute; Rachel Fryer, piano
"Summer Was In August"
Campion Cameo 2030
Sally Beamish:  The Imagined Sound of Sun on Stone
John Harle, saxophone
Swedish Chamber Orchestra; Ola Rudner, conductor
"The Imagined Sound of Sun on Stone"
BIS 1161
Run time: 58:30
Feminine Fusion highlights the roles of women in classical music. Host Diane Jones brings you stories and music of the women who create, perform, and inspire. Produced in the studios at WCNY-FM.
◄ Back to News