Feminine Fusion
June 22-28: Looking West
by Diane Jones
June 22, 2019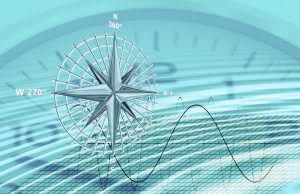 "Playing lifts you out of yourself into a delirious place." Jacqueline du Pré
We've traveled north, south, and east.  Now let's head west, to Europe, and the rich array of classical music coming from Europe.
"Looking West"
Mozart:  Deh vieni, non tardar (from Marriage of Figaro)
Edita Gruberová, soprano
Franz Liszt Chamber Orchestra; Raymond Leppard, conductor
"Bastien & Bastienne"
Sony Classical 45855
Judith Bingham:  Water Lilies
Joyful Company of Singers: Peter Broadbent, conductor
"A Garland for Linda"
Angel/EMI 56961
Franz Schubert:  Impromptu No. 1 in C Minor, Op. 90
Maria João Pires, piano
"Pires/Schubert"
Deutsche Grammophon 457550
Bruce Dessner:  Haven
Katia & Marielle Labèque, pianos
David Chalmin & Bruce Dessner, guitars
"El Chan"
Deutsche Grammophon 4818097
Paul McCartney:  Tuesday
Andrea Quinn, conductor
London Symphony Orchestra
"Working Classical"
Angel/EMI 56897
Mieczsław Weinberg:  Symphony No. 2, Op. 30
Mirga Gražinytė-Tyla, conductor
Kremerata Baltica
"Weinberg: Symphonies Nos. 2 & 21 'Kaddish'"
Deutsche Grammophon 4836566
Run time:  58:29
Feminine Fusion highlights the roles of women in classical music.  Host Diane Jones brings you stories and music of the women who create, perform, and inspire.  Produced in the studios at WCNY-FM.
◄ Back to News