Feminine Fusion
March 19, 2017: Looking Back
by Diane Jones
March 15, 2017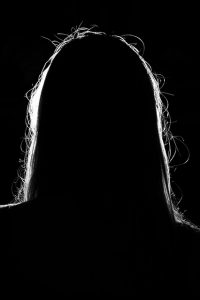 "I was born out of classical music." – Mika
The idea of women making strides in a male-dominated role is not new. On this episode, I'll introduce you to some talented women from the Renaissance and Baroque eras who succeeded in getting their music heard – even if you never knew their names. You'll hear the music of Renaissance composer Maddalena Casulana, the first woman to have her music printed and published, and "Mrs. Philarmonica," an English Baroque composer whose name is still a mystery.
"Looking Back"
Maddalena Casulana: Second Book of Mardrigals for Four Voices
Anna Mengel, soprano; Lena Kutzner, mezzo-soprano; Madchenchor Hanover, cond. Gudrun Schrofel
"verklingend und ewig"
Rondeau Production
Lucrezia Orsina Vizzana: Componimenti musicali de motetti concertati (selections)
Musica Secreta
"Lucrezia Vizzana: Songs of Ecstasy & Devotion"
Linn
Lady Mary Dering: When first I saw fair Dorris' eyes
Andrea Folan, soprano; Elizabethan Conversation
"The Medieval Lady"
Leonarda Productions
Bianca Maria MJeda: Cari Musici
The Ars Femina Ensemble
"Non Tacete!"
Nannerl Recordings
Mrs Philarmonica: Sonata Quarta for violins & continuo
The Ars Femina Ensemble
"Non Tacete!"
Nannerl Recordings
Run time: 58:30
Feminine Fusion highlights the roles of women in classical music. Host Diane Jones brings you stories and music of the women who create, perform, and inspire. Produced in the studios at WCNY-FM.
◄ Back to News