May 13, 2022: Pam Murchison, Symphoria
by Diane Jones
May 13, 2022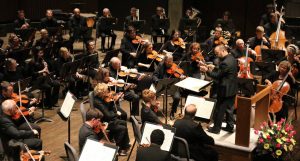 Symphoria's Pops series finale is coming up this weekend, with special guests The Doo Wop Project.  It promises to be an exciting program, and we had a chance to chat with Pam Murchison, Executive Director with Symphoria, about the concert, the rest of the season, and the incredible musicians here in the heart of our community.
You can see more about Symphoria here.
And learn about The Doo Wop Project here.
◄ Live at WCNY - On the Radio