Feminine Fusion
May 13, 2018: Looking to the Past
by Diane Jones
May 7, 2018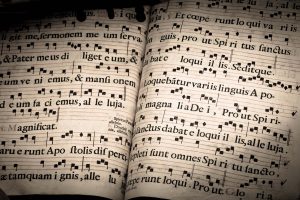 "Music gives a soul to the universe, wings to the mind, flight to the imagination, and life to everything." – Plato
Music is an integral part of any society, and on this episode we listen to music from women spanning hundreds of years.
"Looking to the Past"
Mathilde von Kralik:  Sonata in d minor
Donne e Doni
Musicraft 2
Tekla Bądarzewska:  A Maiden's Prayer
I Salonisti
"The Last Dance: Music for a Vanishing Era"
Deutsche Harmonia 77377
Marianne Martinez:  Symphony in C Major
Bay Area Women's Philharmonic; JoAnne Falletta, conductor
"Baroquen Treasures"
Newport 60102
Josina van Boetzelear:  Tornate Sereni
Nicola Wemyss, soprano
Combattimento Consort; Jan Willem de Vriend, conductor
NM Classics 121
Run time: 58:30
Feminine Fusion highlights the roles of women in classical music. Host Diane Jones brings you stories and music of the women who create, perform, and inspire. Produced in the studios at WCNY-FM.
◄ Back to News