Feminine Fusion
May 20, 2018: Music of Faith
by Diane Jones
May 14, 2018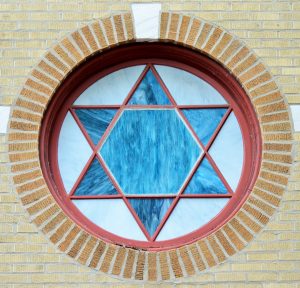 "Let this be my epitaph: 'The only proof he needed for the existence of God was music'." – Kurt Vonnegut
Every May marks Jewish American month, celebrating Jewish Americans who have helped weave the fabric of American history, culture, and society.  On this episode of Feminine Fusion, we hear music composed by several Jewish American women.
"Music of Faith"
Marion Bauer:  Suite for String Orchestra, Op. 33
Vienna Orchestra; Charles Adler, conductor
"American Masters – Douglas Moore, Marion Bauer"
CRI 714
Miriam Gideon:  The Resounding Lyre
Constantine Cassolas, tenor
Speculum Musicae; Robert Black, conductor
"Miriam Gideon"
CRI 782
Gabriela Lena Frank:  Compadrazgo
David Finckel, violin; Wu Han, piano
ProMusica Chamber Orchestra
"Trimvirate"
Summit 573
Run time: 58:44
Feminine Fusion highlights the roles of women in classical music. Host Diane Jones brings you stories and music of the women who create, perform, and inspire. Produced in the studios at WCNY-FM.
◄ Back to News