Featured News
CONNECT: NY – Common Core
by Rouhollah Goudarzi
October 1, 2015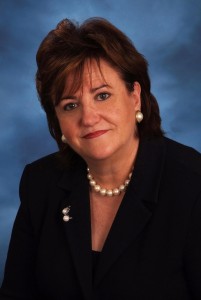 New Public Affairs TV series explores critical issues in education with NYS Education Commissioner MaryEllen Elia
WCNY Public Media is excited to announce a new TV production, "Connect: NY." The new program premieres at 9 p.m. Oct. 5 on WCNY.
"Connect: NY" will explore statewide issues of critical importance and begins with six, monthly, one-hour panel discussions about education issues including: Common Core standards, teacher evaluations, school financing, achievement gaps, testing and opting out, and legal challenges.
"My priority is making sure that we give every student in New York the best chance to succeed," said Commissioner MaryEllen Elia. "That's why my first order of business as Commissioner has been to travel the state, listening to parents, teachers, principals, superintendents, and school board members. 'Connect: NY' will allow us to reach out to even more people and facilitates a thoughtful discussion of the issues that impact students the most."
Susan Arbetter, WCNY director of news and public affairs and host of "The Capitol Pressroom" will serve as host on the new show, and will moderate a panel conversation with NYS Education Commissioner MaryEllen Elia.
"There are few issues that are of greater importance than the education of our children," said Robert J. Daino, President and CEO of WCNY Public Media. "We're proud that public broadcasting is the convener for these important conversations among New York State's education leaders, parents, and other stakeholders as we work together to develop the best in educational services for our most important asset – our children."
Episode Topics
Oct. 5 at 9 p.m. premier | Common Core Education Standards
Nov. 9 at 9 p.m. | Receivership
Dec. 21 at 9 p.m. | Testing, Opting-Out and Parental Engagement
February 2016 | Teacher Evaluations, Retention & Development
March 2016 | School Financing
April 2016 | Achievement Gap
"Connect: NY" will be broadcast on public television stations across New York State. It will also be available on WCNY-FM radio and for streaming online at wcny.org/connectny.
◄ Back to News