October 26, 2022: Jeffrey Siegel, Keyboard Conversations
by Diane Jones
October 26, 2022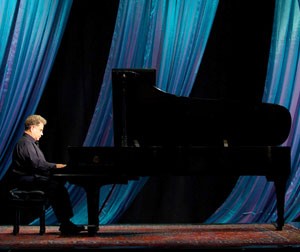 Jeffrey Siegel returns to Utica with "Immortal Impromptus," the second concert of this season of Keyboard Conversations.  He spoke to mid-day host Diane Jones about the program, and how the events of the composers lives affected the music they created.  he also told us why he loves coming to Central New York to perform.
Find out more about Keyboard Conversations here.
You can also find the series on the Munson Williams Proctor Arts Institute website here.
◄ Live at WCNY - On the Radio