Feminine Fusion
October 5 – 11, 2019: Telling Tales
by Diane Jones
October 5, 2019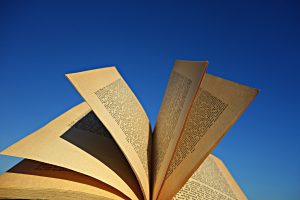 "Music expresses that which cannot be put into words, and that which cannot remain silent."  – Victor Hugo
There's something special about sitting around the table telling stories.  This week features works that tell tales.  Some are told without words, others are sung or even spoken with music.  From folk tales to statements on the modern world, these women are telling their stories through their music.  Let's all sit around the table together to listen.
"Telling Tales"
Patricia Morehead:  Night, from The Handmaid's Tale
Abraham Stokman & Phillip Morehead, pianos
"Good News Falls Gently"
Navona 5854
Mona Lyn Reese:  The Mitten
Mona Lyn Reese, narrator
Moravian Philharmonic Orchestra; Petr Vronsky, conductor
"The Mitten"
Navona 6132
Amy Cheney Beach:  Eskimos
Charlotte Mueller, piano
"Woman's Work"
MSR Classics 1160
Arlene Zallman:  East, West of the Sun
Wellesley College Chamber Singers & Instrumental Ensemble
Brian Hulse, conductor
Bess Conners, soprano; Kathy Boyd, flute
"Arlene Zallman: Sei la Terra Che Aspetta"
Bridge 9323
Flannery Cunningham:  Newly Raised
Performers in ensemble include:  Raissa Fahlman, clarinet; Hannah Porter Occena, flute
Live recording, used with permission
58:29
Feminine Fusion highlights the roles of women in classical music.  Host Diane Jones brings you stories and music of the women who create, perform, and inspire.  Produced in the studios at WCNY-FM.
◄ Back to News