Roku
Fans of WCNY and public broadcasting now have new ways to watch their favorite programs when and where they want. Viewers can stream local and national programming through Roku set-top boxes right to their televisions and a new mobile platform makes mobile viewing easy.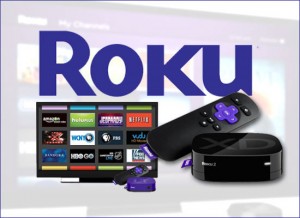 About Roku:
Roku is the leading platform for delivering streaming video, music, games and more than 750 channels of content to 5 million U.S. households. The small devices stream content to televisions and stream popular programming from Netflix, Hulu and other services.
WCNY fans already can stream local and national programs online at video.wcny.org, but a newly launched mobile-friendly site makes that content available on iPhones, iPad, Android and similar devices. With Roku and the enhanced mobile platform, viewers will be able to stream "Ivory Tower," "Insight," "Financial Fitness and other locally produced WCNY programs; "Downton Abbey," "Antiques Roadshow," "Call the Midwife" and other PBS-produced shows; "Curious George," "Daniel Tiger's Neighborhood" and other PBS KIDS shows; and on-demand videos from PBS Digital Studios.
How to access the PBS channel on Roku:
To access WCNY's channel in Roku, users select WCNY as their public broadcasting station and provide an e-mail address. Unlimited streaming of programs is free and does not require any subscription.
Get one:
Roku streaming devices can be purchased from Roku, Amazon, Best Buy and other major retailers. Roku players also are available in Canada, the United Kingdom and the Republic of Ireland. The boxes cost from $49 to $99.