News
WCNY appoints Richard A. Sullivan executive vice president and chief operating officer
by Rouhollah Goudarzi
August 14, 2013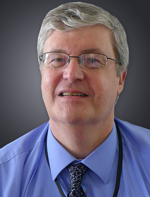 Prior to joining WCNY, he was managing editor for local news at The Post-Standard for 14 years. Sullivan also served as sports, community and regional editor for 13 years. He was responsible for print, web and mobile content.
In his new role, Sullivan is responsible for providing day-to-day organizational management and will manage government, community, and industry and board relations.
"Richard is the consummate professional, bringing to WCNY a unique combination of proven journalism and media experience along with strong management expertise," said Robert J. Daino, WCNY's President and CEO. "A longtime Central New York resident, Richard knows the people and organizations of our region, and I look forward to working together to strengthen our connection and service to the community."
Sullivan taught journalism for nearly 10 years as an adjunct professor at Syracuse University's S.I. Newhouse School of Public Communications. He was a longtime supervisor of the Newhouse Foundation Graduate Fellowship for Minorities program.
He was named business coordinator of the year in 1997 by Inroads of Upstate New York, Inc. and received the Selwyn Kershawn Professional Standards Award from The Syracuse Press Club in 2011.
Sullivan earned a Bachelor of Arts degree in journalism from New York University.
◄ Back to News