Feminine Fusion
S06 Ep17: Turning of the Year, Part 2
by Diane Jones
December 25, 2021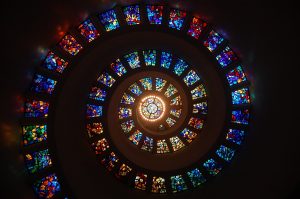 "We wait for the new year to appear to us like the hopeful sun bringing aspiring light to an eager world."  – Munia Khan
The calendar turns every year, and so do the cycles and seasons  of nature.  This week music inspired by nature and the cycles and elements that are constant only in their changing.  These things touch the artists' heart, inspiring awe and creativity.
The Turning of the Year, Part 2
Juli Nunlist:  Spell of Creation
Vox Future; Andrew Shenton, conductor
"Voices of Earth & Air, Vol. II"
Navona 6221
Persis Parshall Vehar:  From the Mountain Top
David Keuhn, trumpet; Daniel Keuhn, trumpet; Ken Mervine, organ
"From the Mountaintop"
Fleur de Son Classics 57997
Rain Worthington:  Fast Through Dark Winds
Moravian Philharmonic Orchestra; Petr Vronsky, conductor
"Dream Vapors"
Navona 6025
Margaret Brandman:  Firestorm Symphony
Moravian Philharmonic Orchestra; Petr Vronsky, conductor
"Sensations: Wind, Waves, Birds & Fire"
Navona 6041
Daniel Dorff:  Salmon Lake
Patricia Lazzara, flute; Kristin Johnson Dabaghian, piano
"Radiance"
Independent Label
Hilary Tann:  Shakkei
Virginia Shaw, oboe
North-South Chamber Orchestra; Max Lifchitz, conductor
"Landscapes"
North/South Recordings 1048
Run time:  58:30
Feminine Fusion highlights the roles of women in classical music. Host Diane Jones brings you stories and music of the women who create, perform, and inspire. Produced in the studios at WCNY-FM.
◄ Back to News