Feminine Fusion
S06 Ep22: Winter Light
by Diane Jones
January 29, 2022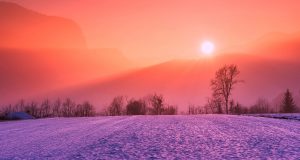 "To go in the dark with a light is to know the light." – Wendell Berry
The days have been growing longer, but now is the time we truly start to feel that return to light.  Today, works by women about light.  We also share some of the composers thoughts about their works along the way.
Winter Light
Lori Laitman: Equations of the Light
Sari Gruber, soprano; Robert McPherson, tenor; Lori Laitman, piano
"Becoming a Redwood"
Albany 865
Hilary Tann: Light from the Cliffs
Max Lifschitz, piano
"American Women Composers"
NorthSouth 1043
Jennifer Higdon: Light Refracted
Lark Quartet
Blair McMillen, piano; Todd Palmer, clarinet
"Jennifer Higdon: An Exaltation of Larks"
Bridge 9379
Persis Parshall Vehar: City of Light
John Fullam, clarinet
Buffalo Philharmonic; JoAnn Falletta, conductor
"City of Light"
Mark Masters 8643
Heidi Jacob: Winter Light
Barbara Govatos, violin; Charles Abramovic, piano
"Beneath Winter Light"
Navona 5985
Run time:  58:30
Feminine Fusion highlights the roles of women in classical music. Host Diane Jones brings you stories and music of the women who create, perform, and inspire. Produced in the studios at WCNY-FM.
◄ Back to News