Feminine Fusion
S06 Ep27: Inspiring Women
by Diane Jones
March 5, 2022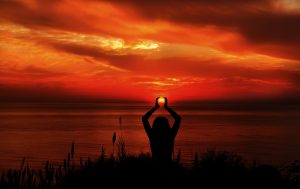 "Let's not judge.  Let's draw inspiration from each other's stories – successes and failures – and realize we're all connected."  – Cory Booker
Connection and inspiration take many forms.  In this episode we share compositions and performances drawn from inspiring women.
Inspiring Women
Persis Parshall Vehar:  Women, Women (excerpts)
Sharon Mabry, mezzo-soprano; Patsy Wade, piano
"Dimensions"
Aeolian Digital Recordings 60003
Judith Shatin:  The Passion of St. Cecilia
Gayle Martin Henry, piano
Moravian Phliharmonic; Joel Suben, conductor
"Piping the Earth"
Ravello Records 7825
Joan Tower:  Rising
Carol Wincenc, flute
Green Mountain Chamber Music Festival
"American Flute Quintets"
Bridge 9373
Anthony Plog:  Sonata for Tuba and Piano
Velvet Brown, tuba; Margaret McDonald, piano
"Simply Velvet"
Potenza Music 1019
Run time:  58:29
* Source:  Center for the Study of Women in Television and Film
Feminine Fusion highlights the roles of women in classical music. Host Diane Jones brings you stories and music of the women who create, perform, and inspire. Produced in the studios at WCNY-FM.
◄ Back to News