Feminine Fusion
S06 Ep39: Patchwork Quilt, Part XXXIII
by Diane Jones
May 28, 2022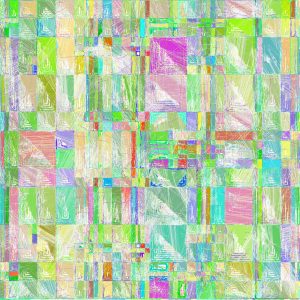 "When I hear music, I see movement."  – Beth Mehocic
Time for another Patchwork Quilt episode.  No special theme, just outstanding works from women in the classical music world.
Patchwork Quilt, Part XXXII
Flutronix & Third Coast Percussion:  Play, from Rubix
Flutronix (Nathalie Joachim & Allison Loggins-Hull)
Third Coast Percussion
"Perspectives"
Cedille 210
Sofia Gubaidulina:  Chaconne
Oda Voltersvik, piano
"Neo"
Rubicon 1059
Rebecca Clarke:  Dumka
Vinciane Bèranger, viola
Hélène Collerette, violin; Dana Ciocarlie, piano
"Rebecca Clarke: Works for Viola"
Aparte 289
Beth Mehocic: Concerto for Piano and Orchestra
Charlene Farrugia, piano
Croatian Chamber Orchestra; Miran Vaupotíc, conductor
"Collected Works of Beth Mehocic"
Navona 6410
Alexander Arutiunian: Impromptu
Aznavoorian Duo (Ani Aznavoorian, cello; Marta Aznavoorian, piano)
"Gems from Armenia"
Cedille 209
Roxanna Panufnik:  Hora Bessarabia
Joo Yeon Sir, violin
"Solitude"
Rubicon
Run time:  58:30
Feminine Fusion highlights the roles of women in classical music. Host Diane Jones brings you stories and music of the women who create, perform, and inspire. Produced in the studios at WCNY-FM.
◄ Back to News