Feminine Fusion
S06 Ep40: Around the World: East
by Diane Jones
June 4, 2022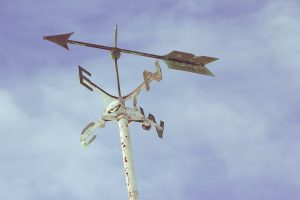 "I am not the same, having seen the moon shine on the other side of the world." – Mary Anne Radmacher
Let's step out and start a trip around the world.  Over the next several weeks, we'll reach to all points on the compass, starting with today's program of music composed by women with roots in Asia.
Around the World: East
Anoushka Shankar (with Manu Delago):  Say Your Prayers
Anoushka Shankar, sitar; Manu Delago, drum; Larra Grenadier, bass guitar
"Land of Gold"
Deutsche Grammophon 4795459
Fang Man:  Soundscapes of the Four Seasons
Rosewind Duo
"Devils Garden/Angels Landing"
Equilibrium 1000842
Hi Kyung Kim:  Trio "Sori"
Sengmi Suh, daegeum; John Sackett, clarinet; Jean-Michel Fonteneau, cello
"Crystal Drops"
Albany 1002
Ushio Torikai:  Rest
Tokyo Philharmonic Chorus; Kenji Ohtani, director
"Rest"
Innova 722
Mari Takano: Flute Concerto
Sharon Bezaly, flute
Swedish Chamber Orchestra; Anne Manson, conductor
"LigAlien: Music by Mari Takano"
BIS 1453
Run time:  58:30
Feminine Fusion highlights the roles of women in classical music. Host Diane Jones brings you stories and music of the women who create, perform, and inspire. Produced in the studios at WCNY-FM.
◄ Back to News