Feminine Fusion
S06 Ep41: Around the World: West
by Diane Jones
June 11, 2022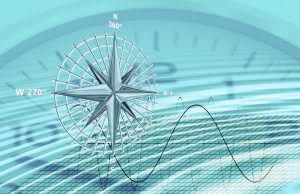 "Challenges are what you feed off as a composer."  – Charlotte Bray
This week we continue our trip around the world with a look to the West.  These are works firmly rooted in the western classical tradition, but the women creating them are making them their own.
Around the World: West
Lera Auerbach:  Amen, from 72 Angels
Netherland Chamber Choir; Peter Dijkstra, conductor
Raschèr String Quartet
"Lera Auerbach: 72 Angels"
Alpha 593
Charlotte Bray:  Zustände
Mariani Klavierquartett
"Charlotte Bray: Chamber & Solo Works"
Alliance 6371
Dani Howard:  Symmetry
Mainly Two
"Live at Listenpony: Mainly Two"
Listenpony 001
Christine Ott:  Pluie
Christine Ott, ondes Martenot
Mathieu Gabry, percussion
"Time to Die"
Bandcamp
Dobrinka Tabakova:  Modètudes
Marina Staneva, piano
"Slavic Roots"
Chandos 20251
Galina Ustvolskaya:  Clarinet Trio (1949)
David Howard, clarinet; Johnny Lee, violin; Vicki Ray, piano
"David Howard Plays Clarinet Works"
Yarlung 78874
Run time:  58:30
Feminine Fusion highlights the roles of women in classical music. Host Diane Jones brings you stories and music of the women who create, perform, and inspire. Produced in the studios at WCNY-FM.
◄ Back to News