Feminine Fusion
S06 Ep43: Around the World: South
by Diane Jones
June 25, 2022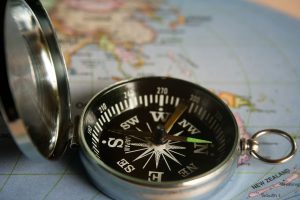 "The true beauty of music is that it connects people.  It carries a message, and we, the musicians, are the messengers." – Roy Ayers
We are continuing our trek around the world with works and performances from women in the Southern Hemisphere.
"Looking South"
Gaetano Donizetti:  S'avanza Enrico! (from Lucia di Lammermoor)
Pretty Yende, soprano
Orchestra Sinfonica di Milano "Giuseppe Verdi"; Giacomo Sagripanti, conductor
"Dreams"
Sony Classical 88985430152
Alice Terzian:  Tres Piezas
Siberian State Symphony Orchestra; Vladimir Lande, conductor
"Off The Edge"
Navona 6088
Astor Piazzolla: Tres Movimentos Sinfonicos, Buenos Aires
Janjo Mosalini, bandonéon
Santa Barbara Symphony Orchestra; Gisele Ben-Dor
"The Soul of Tango"
Delos 3345
Dennis Eberhard: Especially…
Alice Giles, harp
"Especially…"
Tall Poppies 213
Traditional, arr. by Carlos Salzedo:  Annie Laurie
Alice Giles, harp
"Song in the Night"
ABC Classics 4765250
Run time:  58:29
Feminine Fusion highlights the roles of women in classical music.  Host Diane Jones brings you stories and music of the women who create, perform, and inspire.  Produced in the studios at WCNY-FM.
◄ Back to News