Feminine Fusion
S07 Ep01: Students
by Diane Jones
September 3, 2022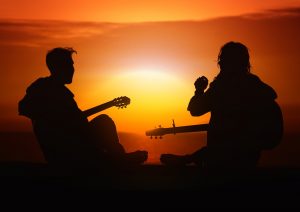 "Music is something we all have within us, and we would do well not to forget this."  – Astrid Schween
We kick off Season 7 of Feminine Fusion with a brief look at what might be best called "legacy."  Most of us can look back at our lives and name a teacher or mentor who had a significant impact in our lives.  In the music world, performers and composers often talk about the people who have influenced their art.  Let's look at just a few students and teachers today.
Students
Claude Debussy, transcribed by Yolanda Kondonassis:  Valse romantique
Yolanda Kondonassis, harp
"The Romantic Harp"
Telarc 80581
Gordon Green:  Rhapsody (excerpt)
Astrid Schween, cello
Gordon Green, electronics
"Rhapsody"
JRI 142
J.S. Bach:  Chaconne, from Violin Partita No. 2, BWV 1004
Hilary Hahn, violin
"Hilary Hahn Plays Bach"
CBS/Sony 60990
Carl Nielsen:  The Mother – Incidental music
Valerie Coleman, flute; Laura Klugherz, piano
"Country Classics: Live from the Chenango Summer MusicFest"
Chenango 13001
Valerie Coleman:  Concerto for Wind Quintet
Imani Winds
"The Classical Underground"
Koch International 7599
Jessie Montgomery:  Coincident Dances
Chicago Sinfonietta; Mei-Ann Chen, conductor
"Project W"
Cedille
Run time:  58:30
Feminine Fusion highlights the roles of women in classical music. Host Diane Jones brings you stories and music of the women who create, perform, and inspire. Produced in the studios at WCNY-FM.
◄ Back to News