Feminine Fusion
S07 Ep09: Nature's Mysteries
by Diane Jones
October 29, 2022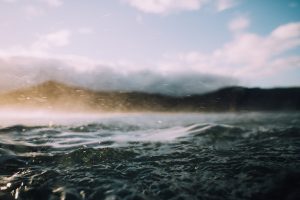 "Art will never come except from some small disregarded corner where an isolated and inspired man is studying the mysteries of nature."  – Jean-François Millet
Nature can be bring a sense of awe, of calm, even fear.  This week, works from women inspired by nature's mysteries.
Nature's Mysteries
Edie Hill:  The Naming/Passenger Pigeon (from Spectral Spirits)
The Crossing; Donald Nally, director
"Born"
Navona 6449
Shuying Li:  Canton Snowstorm
Four Corners Ensemble
"World Map"
Navona 6312
Maria Schneider, poems by Ted Kooser:  Winter Morning Walks (excerpts)
Dawn Upshaw, soprano; Australian Chamber Orchestra
"Winter Morning Walks"
ArtistShare 121
Judith Weir:  Storm
Choristers of Temple Church; BBC Singers; Endymion Ensemble; David Hill, director
"Storm"
Signum 421
Henriëtte Bosmans:  Nuit Calme
Leah Plave, cello; Dan Sato, piano
"Impressions"
Independent
Diane Jones:  Crooked Lake
Trio Casals
"Moto Eterno"
Navona 6341
Run time:  58:30
Feminine Fusion highlights the roles of women in classical music. Host Diane Jones brings you stories and music of the women who create, perform, and inspire. Produced in the studios at WCNY-FM.
◄ Back to News