Feminine Fusion
S08 Ep06: Words and Music, Part 6
by Diane Jones
October 7, 2023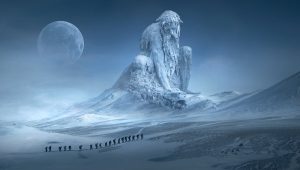 "I have spent my life with words, trying to name a hint of what I lost by not learning my language."  – Rena Priest, (A Poem Is a) Naming Ceremony
There is poetry in music, and music in poetry.  This week, a pairing of poems and music, all from the minds and inspiration of women.
"Words and Music, Part 6"
Poem:  "The Lake Has Swallowed the Whole Sky" by Silvia Curbelo
Lei Liang:  Lake
Byrne:Kozar:Duo
"It Floats Away From You"
New Focus Recordings 378
Poem:  "Sappho" by Sara Teasdale
Mel Bonis:  Les Femmes de Légende
Mengyiyi Chen, piano
"Mel Bonis: Complete Music for Solo Piano, Vol. One"
Toccata Classics 361
Poem:  "Questing" by Anne Spencer
Linda Catlin Smith:  Wanderer
Thin Edge Music Collective
"dark flower"
Red Shift Records
Poem:  "(A Poem Is a) Naming Ceremony" by Rena Priest
Andrea Casarrubios:  Silbo
Michelle Cann, piano; Thomas Mesa, cello
"Our Stories"
Navona 6571
Poem: "Remember" by Joy Harjo
Lucia Caruso:  "Light and Wind" Piano Concerto
Lucia Caruso, piano
Academy of St. Martin in the Fields; Bruce O'Neil, conductor
"Transclassical Concertos"
Bright Shiny Things/Imaginary Animals
58:29
Feminine Fusion highlights the roles of women in classical music.  Host Diane Jones brings you stories and music of the women who create, perform, and inspire.  Produced in the studios at WCNY-FM.
◄ Back to News