Feminine Fusion
S08 Ep11: Patchwork Quilt, Part XXXIX
by Diane Jones
November 11, 2023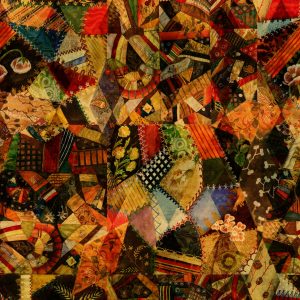 "No matter where we are or what we do in the world, we are under the same sky." – Jenni Brandon
It's another Patchwork Quilt episode, with new releases from talented women.
"Patchwork Quilt, Part XXXIX"
Florence Price:  Fantasie No. 1 in G Minor
Sunmi Chang, violin; Clara Yang, piano
"Mother Tales"
Navona 6581
Joan Tower:  Piano Concerto – Homage to Beethoven
Marc-André Hamelin, piano
Boston Modern Orchestra Project; Gil Rose, conductor
"Joan Tower: Piano Concerto – Homage to Beethoven"
BMOP 1093
Jenni Brandon:  The Sky Between Us
Covert Ensemble
"The Sky Between Us"
Teal Creek Music 2062
Christina Rusnak:  FREE LAND
Juventas New Music Ensemble; Oliver Caplan, artistic director
"Voices of the Land"
Navona 6553
58:30
Feminine Fusion highlights the roles of women in classical music.  Host Diane Jones brings you stories and music of the women who create, perform, and inspire.  Produced in the studios at WCNY-FM.
◄ Back to News