Feminine Fusion
S4-12: Music of Place
by Diane Jones
November 23, 2019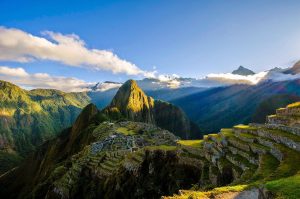 "Music is the expression of the movement of the waters, the play of curves described by changing breezes."  – Claude Debussy
From the Andes, to the American desert, to the city of Buffalo at the turn of the century.  These are the places and journeys that inspired the works on this program.
"Music of Place"
Lydia Kakabadse:  I Remember (excerpts)
Clare McCaldin, mezzo-soprano; Paul Turner, piano
"Ithaka"
Divine Art 25188
Monica Houghton:  Andean Suite
Dmitri Atapine, cello; Hyeyeon Park, piano
"Of Time & Place"
Navona 6162
Maggi Payne:  Desertscapes
Slovak Radio Chorus
"Desertscapes: A Portrait of American Women Composers"
MMC Recordings 2026
Shirley Mier:  Of Lakes and Legends (excerpts)
Croatian Chamber Orchestra; Miran Vaupotić, conductor
"Legends and Light"
Navona 6187
Persis Parshall Vehar:  City of Light
John Fullam, clarinet
Buffalo Philharmonic Orchestra; JoAnn Falletta, conductor
"City of Light"
Mark Masters 8643
58:29
Feminine Fusion highlights the roles of women in classical music.  Host Diane Jones brings you stories and music of the women who create, perform, and inspire.  Produced in the studios at WCNY-FM.
◄ Back to News