Feminine Fusion
S4-15: Patchwork Quilt, Part XVII
by Diane Jones
December 14, 2019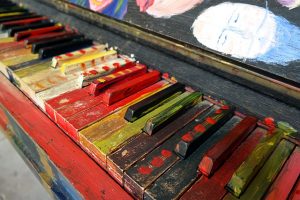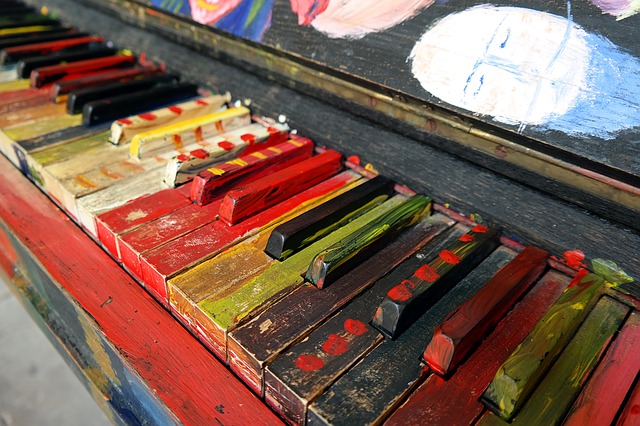 "I like to keep changing because discovery is always interesting."  – Ludovico Einaudi
Yet another Patchwork Quilt episode for you this week, and it's quite a variety of music.  From a work inspired by the Nevada landscape, to another commemorating the founding of the city of Hanoi, it's marvelous music written and performed by women.
"Patchwork Quilt, Part XVII"
Johann Adolph Hasse:  Morte col fiero aspetto, from Marc'Antonio e Cleopatra
Cecilia Bartoli, mezzo-soprano
Il Giardino Armonico; Giovanni Antonini, conductor
"Farinelli"
Decca 4850215
Jennifer Bellor:  Cerulean Twilight
Ying Zhang, violin; Andrew Smith, cello; Emily Montoya Barnes, harp; Luc Brust, vibraphone and wind chimes; Gabriela Ordoñez Villalobos, marimba and wind chimes; Tim Jones, percussion; Geoff Neuman, double bass
"Reflections at Dusk"
Innova 045
Jennifer Fowler:  Lament
Lontano; Odaline de la Martinez, conductor
"Lines Spun"
Métier 28588
Agathe Backer Grøndahl:  Piano Suite, Op. 20
Charlotte Mueller, piano
"Woman's Work: Music for Solo Piano"
MSR Classics 1160
Alexandra du Bois:  Within Earth, Wood Grows
Vân-Ánh Võ, đàn bầu
Apollo Chamber Players; Matthew Carrington, viola; WindSync; member of KINETIC; members of Loop38
"Within Earth"
Navona 6262
58:29
Feminine Fusion highlights the roles of women in classical music.  Host Diane Jones brings you stories and music of the women who create, perform, and inspire.  Produced in the studios at WCNY-FM.
◄ Back to News