Feminine Fusion
S4-20: Patchwork Quilt, Part XVIII
by Diane Jones
January 18, 2020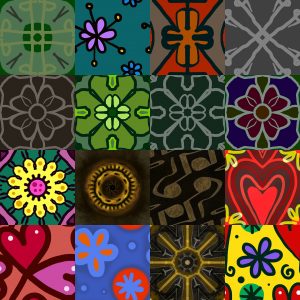 "As a language without words, music communicates a commonality among people, linking mankind by means of shared understanding and experience."  – Evangeline Benedetti
What a variety on this Patchwork Quilt episode!  Traditional and brand new works, including some jazz crossover, electronics, and composers partnering with performers.
"Patchwork Quilt, Part XVIII"
Giuseppe Torelli, arr. by Craig Terry:  Tu lo sai
Joyce DiDonato, soprano
Craig Terry, piano; Charlie Porter, trumpet; Jimmy Madison, drums; Chuck Israels, bass; Lautaro Greco, bandoneon
"Songplay"
Erato 019295534387
Hugo Godron:  Suite Bucolique
Sara Farker, oboe; Casey Robards, piano
"Botanica"
MSR Classics 1723
Philip Glass:  Mad Rush
Rea Beaumont, piano
"Timeless"
Shrinking Planet Productions 0093
Missy Mazzoli:  Vespers for Violin
Jennifer Koh, violin; Missy Mazzoli, electronics
"Limitless"
Cedille 9000 191
Franz Liszt:  Die Macht der Musik
Julia Kleiter, soprano; Julius Drake, piano
"Liszt: The Complete Songs, Vol. 6"
Hyperion 68235
Sergei Prokofiev:  Sonata for cello and piano, Op. 119 (excerpt)
Evangeline Benedetti, cello; Pedja Muzijevic, piano
"Prokofiev & Shostakovich Sonatas"
Musicians Showcase Recordings 1024
58:29
Feminine Fusion highlights the roles of women in classical music.  Host Diane Jones brings you stories and music of the women who create, perform, and inspire.  Produced in the studios at WCNY-FM.
◄ Back to News