Feminine Fusion
S4-21: Winter Winds
by Diane Jones
January 25, 2020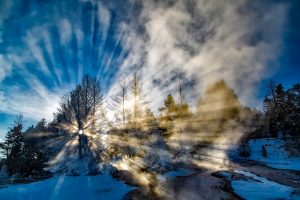 "Practice hard, stay yourself, ask yourself why you make music and embrace challenges with a smile."  – Annelien Van Wauwe
The winter winds are blowing cold outside, but inside the winds are warm and wonderful.  This week, some of the best women woodwind players recording today.  Single reeds, double reeds, and flutes – all of them make an appearance on this episode.
"Winter Winds"
David Gordon:  Bebop Tango
Alison Teale, Cor Anglais
Elizabeth Burley, piano
"Cor!"
Oboe Classics 2023
Francis Poulenc:  Oboe Sonata, Op. 185 (excerpt)
Katherine Needleman, oboe
Jennifer Lim, piano
"Duos for Oboe and Piano"
Genuin 16407
Adrienne Albert:  Swing Shift
Christin Schillinger, bassoon
Jed Moss, piano
"Basoon Unbounded – 21st Century Music for Bassoon and Piano"
MSR Classics 1653
Manfred Trojahn:  Rhapsodie pour clarinette et orchestra (excerpt)
Annelien Van Wauwe, clarinet
Orchestra National de Lille; Alexandre Bloch, conductor
"Belle époque"
Pentatone 186808
Efrain Amaya:  Pathways
Sara Hahn & Sarah Gieck, flutes
"I Close My Eyes In Order To See"
Navona 6182
Philip Glass:  Violin Concerto (excerpt)
Amy Dickson, saxophone
Royal Philharmonic Orchestra; Mikel Toms, conductor
"Glass"
Sony 88985411942
58:29
Feminine Fusion highlights the roles of women in classical music.  Host Diane Jones brings you stories and music of the women who create, perform, and inspire.  Produced in the studios at WCNY-FM.
◄ Back to News