Feminine Fusion
S4-26: Looking Back
by Diane Jones
February 29, 2020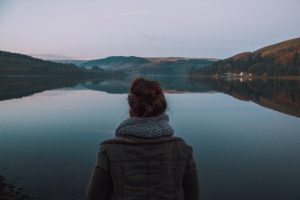 "Whatever you are is because of what your ancestors have done."  – Li Lu
The accomplishments of women from Medieval times and forward have laid the foundation for all that we are able to accomplish today.  In this episode, music from Sappho and Kassia, Strozzi and de la Guerre, and more.
"Looking Back"
Kassia:  I Edessa
VocaMe
"Kassia: Byzantine Hymns from the first female composer of the Occident"
Christophorus 77308
Sappho: The Bridal Day
Petros Tabouris
"Secular Music of Greek Antiquity, Vol. 2"
FM Records 809
Khosrovidukht:  Zarmanali e Ints (Wondrous it is to me)
Sharakan Early Music Ensemble
"The Music of Armenia, Vol. 2"
Celestial Harmonies 131162
Tibors de Sarenom:  Bel dous amics
Els Trobadors
"Et Ades Sera L'Alba"
Sonifolk 1016
Barbara Strozzi:  Lagrime mie
Romina Basso, soprano; Latinita Nostra, organ
"Lamento: Romina Basso"
Naive 5390
Bianca Maria Meda:  Ardete
Capella Artemesia; Candace Smith, conductor
"Rosa Mistica"
Tactus 600003
Elisabeth Jacquet de La Guerre:  Cantata No. 4 (excerpts)
Judith Nelson, soprano
Bay Area Women's Philharmonic; JoAnn Falletta, conductor
"Baroquen Treasures"
Newport Classics 60102
58:29
Feminine Fusion highlights the roles of women in classical music.  Host Diane Jones brings you stories and music of the women who create, perform, and inspire.  Produced in the studios at WCNY-FM.
◄ Back to News