Feminine Fusion
S4-30: Patchwork Quilt, Part XIX
by Diane Jones
March 28, 2020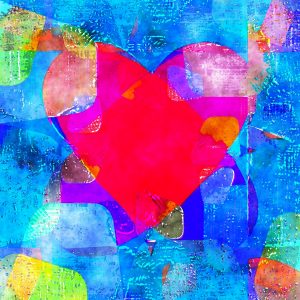 "How is it that music can, without words, evoke our laughter, our fears, our highest aspirations?"  – Jane Swan
On this Patchwork Quilt episode, new music for old instruments, a work inspired by war, and another inspired by peace.  With performances from outstanding performers and composers.
Patchwork Quilt, Part XI
Mark Janello:  Toccata-Rondo for Harpsichord
Elaine Funaro, harpsichord
"Uno, due, tre"
Aliénor 1210
Jakub Ciupinski:  Edo Lullaby
Anne Akiko Meyers, violin
"Mirror in Mirror"
Avie 2386
Alexandra Stréliski:  Overturn
Alexandra Stréliski, piano
"Inscape"
Secret City Records 080
Edwin McLean:  Sonata for Three Harpsichords
Elaine Funaro, Beverly Biggs, Rebecca Pechefsky, harpsichords
"Uno, due, tre"
Aliénor 1210
Adrienne Albert:  War Stories
Julie Thornton, flute/piccolo; Michael Thornton, horn; Susan Grace, piano
"Passages: Music for Flute & Horn"
Albany 1705
Morten Lauridsen:  O Magnum Mysterium
Anne Akiko Meyers, violin
Philharmonia Orchestra; Kristjan Järvi, conductor
"Mirror in Mirror"
Avie 2386
Run time:  58:29
Feminine Fusion highlights the roles of women in classical music. Host Diane Jones brings you stories and music of the women who create, perform, and inspire. Produced in the studios at WCNY-FM.
◄ Back to News