Feminine Fusion
S4-46: Today's Teachers: Composers, Part 2
by Diane Jones
July 18, 2020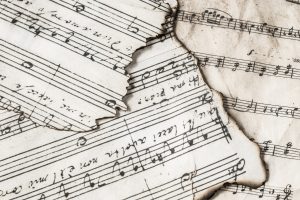 "Composition can't really be taught, it is a lifelong learning."  – Ellen Taffe Zwilich
The process of teaching is a give and take, and this week, music of composers actively teaching in some of the leading colleges and conservatories across the United States.
Today's Teachers: Composers, Part 2
Elizabeth Ogonek:  As Though Birds
London Symphony Orchestra; François-Xavier Roth, conductor
"The Panufnik Legacies II"
LSO Live 5070
Kathryn Salfelder:  Stylus Phantisticus
Western Michigan University Symphonic Band; Robert Spradling, conductor
"Shadowcatcher"
Klaiver 11197
Ellen Taaffe Zwilich:  Celebration
Indianapolis Symphony Orchestra; John Nelson, conductor
"Zwilich: Symphony No. 1; Celebration; Prologue & Variations"
New World Records 80336
Melinda Wagner: Concerto for Flute, Strings & Percussion (excerpt)
Westchester Philharmonic; Mark Mondarano, conductor
Paul Dunkel, flute
"Melinda Wagner: concerto for Flute, Strings and Percussion; Poul Ruders: Concerto in Pieces (Purcell Variations)"
Bridge 9098
Jennifer Higdon:  Pale Yellow (from Piano Trio)
Lincoln Trio
"Notable Women"
Cedille 126
Hannah Lash:  Give Me Your Songs
Nadia Shpachenko, piano
"The Poetry of Places"
Reference Recordings 730
Susan Botti:  Telaio: Desdemona (excerpt)
Susan Botti, soprano; Susan Jolles, harp; Daniel Kirk-Foster, piano; Michael Lipsey, percussion; Renée Jolles & Martha Caplin, violins; Liuh-wen ting, viola; Dorothy Lawson, cello
"Listen, It's Snowing"
CRI 802
Eun Young Lee:  Ching-Ching
First Recordings Project
"New Choral Voices, Vol. 1"
Ablaze 00027
58:29
Feminine Fusion highlights the roles of women in classical music. Host Diane Jones brings you stories and music of the women who create, perform, and inspire. Produced in the studios at WCNY-FM.
◄ Back to News