Feminine Fusion
S4-52: Season 4 Finale
by Diane Jones
August 29, 2020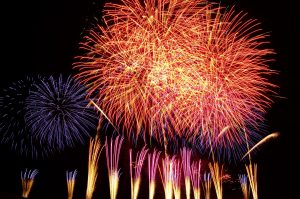 "I've always been interested in arrival, and coming to a space, and even to looking back at where you were."  – James Turrell
It's hard to believe we've shared 4 years together on Feminine Fusion.  And, as we do every year, before we step off into the new season, let's take a look back at the music we've shared in the past year.
Season 4 Wrap Up
Astor Piazzolla:  Primavera Porteña 
Eroica Trio
"Pasión"
EMI Classics 57033
Jennifer Margaret Barker:  Blue Waters
Heather Corbett, vibraphone
"Nyvaigs"
CRI 862
Maggi Payne:  Desertscapes
Slovak Radio Chorus
"Desertscapes: A Portrait of American Women Composers"
MMC Recordings 2026
Jennifer Bellor:  Cerulean Twilight
Ying Zhang, violin; Andrew Smith, cello; Emily Montoya Barnes, harp; Luc Brust, vibraphone & wind chimes; Gabriela Ordoñez Villalobos, marimba & wind chimes; Tim Jones, percussion; Geoff Neuman, double bass
"Reflections at Dusk"
Innova 045
Margaret Bonds: Three Dream Portraits
Icy Rene Simpson, soprano; Artina McCain, piano
"I, too"
Longhorn Music
Wynton Marsalis: Violin Concerto (excerpt)
Nicola Beneditti, violin
Philadelphia Orchestra; Cristian Măcelaru, conductor
"Wynton Marsalis/Nicola Benedetti"
Decca
Jan Jirásek:  Credo/Agnus Dei, from Missa Propria
Jitro Czech Girl's Choir; Jiri Skopal, conductor
"Parallel Worlds"
Navona 6101
58:29
Feminine Fusion highlights the roles of women in classical music. Host Diane Jones brings you stories and music of the women who create, perform, and inspire. Produced in the studios at WCNY-FM.
◄ Back to News