Feminine Fusion
S5-05: Patchwork Quilt, Part XXIII
by Diane Jones
October 3, 2020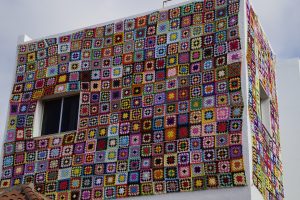 "Music gives a soul to the universe, wings to the mind, flight to the imagination and life to everything." ― Plato
Time for another Patchwork Quilt episode, and this week, we're pulling music from the 12th century all the way into the present.
Patchwork Quilt XXIII:
Christopher Rouse:  Flute Concerto, Movement 2
Carol Wincenc, flute
Houston Symphony Orchestra; Christoph Eschenbach, conductor
"Symphony No. 2/Flute Concerto/Phaeton"
Telarc 80452
Paul Hindemith:  Sonata
Alice Giles, harp
"Especially"
Tall Poppies 213
Franz Schubert:  Death and the Maiden
St. Paul Chamber Orchestra; Patricia Kopatchinskaja, conductor
"Death and the Maiden"
Alpha 265
Hildegard of Bingen:  Spiritui sancto honor sit
Anonymous 4
"11,000 Virgins:  Chants for the Feast of St. Ursula"
Harmonia Mundi 907200
Clara Schumann:  Three Romances for Violin & Piano (excerpts)
Tasmin Little, violin
John Lenehan, piano
"Tasmin Little plays Clara Schumann, Dame Ethel Smythe & Amy Beach"
Chandos 20300
Florence Price:  Piano Concerto in One Movement
Karen Walwyn, piano
New Black Music Repertory Ensemble; Leslie B. Dunner, conductor
"Florence Price: Concerto in One Movement, Symphony in E minor"
Albany 1295
58:29
Feminine Fusion highlights the roles of women in classical music. Host Diane Jones brings you stories and music of the women who create, perform, and inspire. Produced in the studios at WCNY-FM.
◄ Back to News