Feminine Fusion
S5-27: Looking North, Part 2
by Diane Jones
March 6, 2021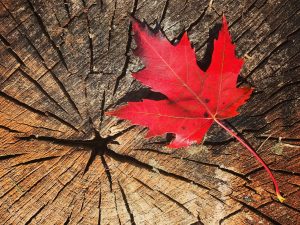 "There is no arguing that popular music has a much greater resonance with people, and I feel very driven to make classical music matter in this larger sphere of musics." – Rose Bolton
A while ago, we took a musical trip around the globe, and it seems a good time to do that again.  This week, we're looking North, to Canada – with works and performances from women recently recognized for their music.
Looking North, Part 2
G.F. Handel:  Dixit Dominus (excerpts)
Ottawa Bach Choir; Lisette Canton, director
"Handel: Dixit Dominus; Bach & Schutz: Motets"
Atma 22790
Rose Bolton:  The Coming of Sobs
Music in the Barns
"Bolton, Godin, & Oesterle: Chamber Works"
New Focus Recordings 226
Alexandra Stréliski:  Overturn
Alexandra Stréliski, piano
"Inscape"
Secret City Records 080
Cecilia Livingston:  Garden
Angela Schwartzkopf, harp; Michelle Colton, vibraphone
"detach"
Redshift Music
Nadia Boulanger:  Three Pieces for Viola & Piano
Marina Thibeault, viola; Marie-Ève Scarfone, piano
"Elles"
Atma 22772
Antonio Vandini:  Sonata in B-flat Major
Elinor Frey, baroque cello; Federica Bianchi, harpsichord
"Antonio Vandini: Complete Works"
Passacaille 1079
58:29
Feminine Fusion highlights the roles of women in classical music. Host Diane Jones brings you stories and music of the women who create, perform, and inspire. Produced in the studios at WCNY-FM.
◄ Back to News