Feminine Fusion
S5-29: Looking East, Part 3
by Diane Jones
March 20, 2021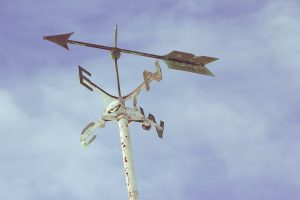 "There isn't one genre I like more than the others.  I find all of them satisfying and all inspire me in different ways." – Yoko Kano
We are continuing our trek around the world with works and performances by women from Asia.  It's a wide variety, with some familiar works, and some new works that blend east and west.
"Looking East, Part 3"
Bill Whelan:  Emerald Tiger
Vanessa-Mae, violin
Cathal Synnott, vocal; Brian Dunphy, vocal; Ray Fean, bodhran; Ray Fean, drums; Bill Whelan, keyboards & vocal
Royal Philharmonic Orchestra; Nick Ingman, conductor
"Choreography"
Sony 90895
Jonathan Leshnoff:  Piano Concerto (excerpt)
Joyce Yang, piano
Kansas City Symphony; Michael Stern, conductor
"Leshnoff: Symphony No. 3 & Piano Concerto"
Reference Recordings 739
J.S. Bach:  French Suite No. 2, BWV 813
Zhu Xiao-Mei, piano
"Bach: French Suites Nos. 1-6, BWV 812-817"
Accentus Music 30404
Claude Debussy:  Preludes, Book 1 (excerpts)
Yeol Eum Son, piano
"Yeol Eum Son"
Harmonia Mundi, 907507
Ravi Shankar:  Symphony
Anoushka Shankar, sitar
London Philharmonic Orchestra; David Murphy, conductor
"Ravi Shankar: Symphony"
LPO 0060
Yoko Kanno:  Hana wa Saku (Flowers will Bloom)
Kaori Muraji, guitar
"Rhapsody Japan"
Decca 4831225
Run time:  58:29
Feminine Fusion highlights the roles of women in classical music.  Host Diane Jones brings you stories and music of the women who create, perform, and inspire.  Produced in the studios at WCNY-FM.
◄ Back to News