Feminine Fusion
S5-37: Colors of the Rainbow
by Diane Jones
May 15, 2021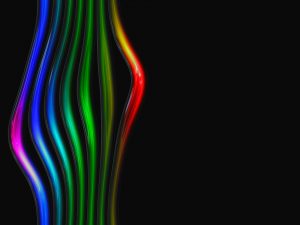 "Can music reflect colors and can colors be reflected in music?"  – Jennifer Higdon
This week we hear from composers who were inspired to reflect color in their music.  It's an intriguing challenge, and the results are exciting.
"Colors of the Rainbow"
Dana Suesse:  Blue Moonlight
Dana Suesse, piano
"Keyboard Wizards of the Gershwin Era, Volume II: Dana Suesse"
Pearl 9202
Eleanor Alberga:  The Wild Blue Yonder
Eleanor Alberga, piano
Thomas Bowes, violin
"Wild Blue Yonder"
Navona 6346
Joan Tower:  Purple Rhapsody
Paul Neubauer, viola; ProMusica Chamber Orchestra
"Triumvirate"
Summit 573
Thea Musgrave:  Green
Scottish Ensemble; Jonathan Morton, conductor
"Thea Musgrave: An Occurrence at Owl Creek Bridge & Green"
NMC 167
Jennifer Higdon:  Pale Yellow, from Piano Trio
Lincoln Trio
"Notable Women"
Cecille 126
Run time: 58:29
Feminine Fusion highlights the roles of women in classical music.  Host Diane Jones brings you stories and music of the women who create, perform, and inspire.  Produced in the studios at WCNY-FM.
◄ Back to News