Feminine Fusion
S5-42: Celebrating Summer!
by Diane Jones
June 19, 2021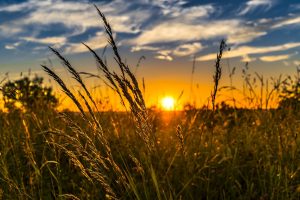 "In the deep summer, winds create wave after wave of harvest ripeness which, when beheld by the human eye, creates a kind of emotional peace and awe." – Libby Larsen
The Summer Solstice is upon us, so let's listen to summer music composed and performed by women.
"Celebrating Summer!"
Cécile Chaminade:  L'été 
Sunny Joy Langton, soprano; Kimberly Schmidt, piano
"Women at an Exposition"
Koch International 7240
Antonio Vivaldi:  Summer, from the Four Seasons
Bolette Roed, recorder
Arte dei Suonatori
"Vivaldi's Seasons"
Pentatone 186875
Paul Carr:  Summer was in August
Rachel Smith, flute; Rachel Fryer, piano
"Summer Was in August"
Campion Cameo 2030
Frederic Glesser:  Summer Nights Passing
Iwona Glinka, flute; Vicky Stylianou, piano
"Yodh"
Willowhayne Records 022
Ilja Hurnik:  June Night
Jitro Czech Girls Choir
Jiri Skopal, director
"Gratias"
Navona 6350
Libby Larsen:  Deep Summer Music
Colorado Symphony Orchestra; Marin Alsop, conductor
"Deep Summer Music/Solo Symphony/Marimba Concerto: After Hampton"
Koch International 7520
Run time: 58:29
Feminine Fusion highlights the roles of women in classical music.  Host Diane Jones brings you stories and music of the women who create, perform, and inspire.  Produced in the studios at WCNY-FM.
◄ Back to News