Feminine Fusion
S5-48: Dance!
by Diane Jones
July 31, 2021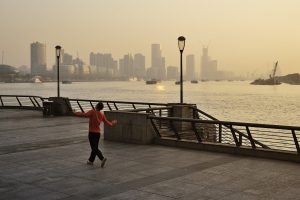 "The truest expression of a people is in its dances and its music.  Bodies never lie." – Agnes de Mille
It's an invitation to the dance!  Dance music composed or performed by women.  You may even be inspired to dance around the room as you listen!
Dance
Antonio Ruiz-Pipó:  Cancion y Danza
Mabel Millán, guitar
"Brouwer: The Devil's Caprice"
Naxos 8574191
Igor Stravinsky:  Three Movements from "Petrushka"
Esther Birringer, piano
"Once Upon A Time"
Rubicon 1067
Henryk Wieniawski:  Polonaise brilliante No. 1, Op. 4
Bomsori Kim, violin
Wroclaw Philharmonic; Giancarlo Guerrero, conductor
"Bomsori: Violin On Stage"
Deutsche Grammophon 4860788
Astor Piazzolla: Le grand tango
Duo Praxedis
"Piazzolla: Works for Harp & Piano"
Produktion 35892
Barbara Harbach:  Cuatro Danzas
Jennifer Mazzoni, flute; Alla Voskoboynikova, piano
"Chamber Music VI: The Sound Stars Make Rushing Through the Sky"
MSR Classics 1695
Run time:  58:30
Feminine Fusion highlights the roles of women in classical music. Host Diane Jones brings you stories and music of the women who create, perform, and inspire. Produced in the studios at WCNY-FM.
◄ Back to News