Feminine Fusion
September 11, 2016: In Memoriam
by Diane Jones
September 5, 2016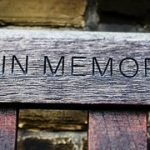 "Where words fail, music speaks." – Hans Christian Andersen
These words rarely ring more true than when an artist strives to make sense of senselessness.  In so many ways, music can provide a focus for emotions that are difficult to express.  In this episode, music in response to overwhelming events, from Armenia, Germany, and the United States.
"In Memoriam"
Joan Tower:  In Memory
Tokoyo String Quartet
"Joan Tower: Instrumental Music"
Naxos
Leah Curtis: To Rest In Peace
Studio Orchestra
"To Rest In Peace (Original Motion Picture Soundtrack)"
Leah Curtis
Sylvia Glickman: The Walls Are Quiet Now
Lehigh Valley Chamber Orchestra, Donald Smith – conductor
"The Walls Are Quiet Now (A Holocaust Remembrance Trilogy)"
Albany
Tatev Amiryan: Last Lullaby
Catherine Crawford, soprano; Tatev Amiryan, piano
Live Performance (used with permission)
Last Lullaby
by Ruben Sevak
English translation by Tatev Amiryan
Lull, lull . . . I lull you to sleep,
Lest you should hear your wounded father's screaming
Venum you nurse . . . it is not milk . . .
I lull you to sleep.
Floods of blood burst from these holy mountains,
But you don't flee, cherish your country, love it,
Do not be a captive in your own land, reign it . . .
I lull you to sleep
Here I am dying . . . Be Armenia your mother,
I bequeath to you this broken sword . . .
Still burning hot with your father's blood . . .
I lull you to sleep . . .
Run time:  58:34
Feminine Fusion highlights the roles of women in classical music.  Host Diane Jones brings you stories and music of the women who create, perform and inspire.  Produced in the studios at WCNY-FM.
◄ Back to News