Strathmore Speaker Series Archive
Strathmore Speaker Series – Separation of Church and State in the U.S.
by Ron Lombard
July 6, 2023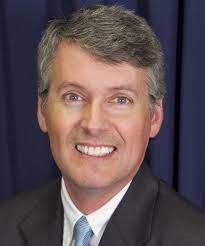 This session of the Strathmore Speaker Series features Rob Boston, Senior Adviser at Americans United for Separation of Church and State, for an important discussion of the role the separation of church and state has played, and continues to play, in American life. "The 'wall of separation between church and state' is," American United argues, "an American original—an American invention born in the Enlightenment, but first implemented in the great 'American Experiment.' Until then, no other nation had sought to protect the people's right to think freely by separating religion and government." Mr. Boston provides a historical overview of this "wall of separation," and highlights the ways in which Americans of all religions, creeds and political persuasions have sought to defend or compromise this uniquely American ideal. Community FM is pleased to partner with the Strathmore Speaker Series. For the past 10 years, the SSS has provided more than 50 free talks to the Central New York community. Its mission is to present experts from a broad variety of fields to share their knowledge to inform and inspire.
◄ Back to News