Connect Card Partner
---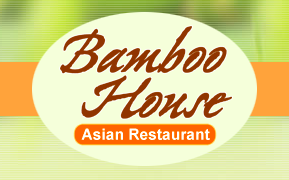 Bamboo House Asian Restaurant
 2-for-1 entrée. Dine-in only.
252 W Genesee St, Syracuse, NY, Onondaga County, United States
(315) 424-8800
Hours:
Mon. – Fri. 11:00 a.m. to 11:00 p.m.
Sat. 12:00 p.m. to 11:00 p.m.
Sun. 4:00 p.m. to 11:00 p.m.
---
$$$$ Located in downtown Syracuse near Clinton Square, Bamboo House Asian Restaurant offers a wide array of authentic Asian food. Available for both lunch and dinner, the restaurant's eclectic menu will leave all its customers satisfied. Though the entire menu is tempting, Bamboo House is famous for its noodles (hand-pulled to order). Beer and wine are available. Reservations, though not required, are strongly encouraged. If you can't get away, delivery is always an option Connect Card 2-for 1-entree special is for customers dining on site.
---
From The Menu – A Sampling
Beef with Broccoli
Tender stir-fry beef perfectly mixed with steamed broccoli with soy sauce.
Vegetable Fried Rice
Steamed rice stir fried in a wok and mixed with vegetables.
Seafood Delight
A combination of tasty seafood with various vegetables and other vegetarian ingredients.
Pad Thai
Stir fried rice noodle dish with vegetables, eggs, and other ingredients.
Kung Pao Chicken
A spicy stir-fry dish made with chicken vegetables and chili peppers.