Connect Card Partner
---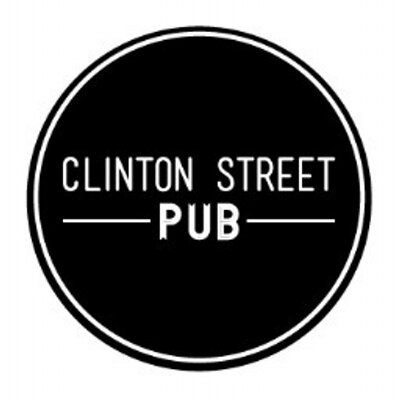 Clinton Street Pub
 2-for-1 entrée
127 W Fayette St, Syracuse, NY, Onondaga County, United States
(315) 424-1187
Hours:
Mon. and Tue. 4:00 p.m. to 2:00 a.m.
Wed. – Sat. 11:00 a.m. to 2:00 a.m.
Sun. 12:00 p.m. to 12:00 a.m.
---
$$$$ Clinton Street Pub is Armory Square's own sports bar. Recently renovated, the walls are covered with 22 huge screens to watch all your favorite sporting events. Never miss a game with their exclusive network subscriptions to all the major professional and college sports leagues. The pub is rolling out a brand new menu to pair with their signature mixed drinks and vast beer list, featuring outstanding chicken wings from Sal's Birdland and an unbeatable spiedies recipe from Lupo's Spiedies and Rochester's own garbage plates. You'll always have the best bites and beer for the game, and if the game isn't on, join the fun for video game tournaments, dart leagues, and much, much more.
---
From The Menu – A Sampling
Buffalo Chicken Wing Dip
Spicy Buffalo sauce blended with Bleu Cheese, cheddar, and cream cheese topped with mozzarella. Served with warm tortilla chips.
Armory Spiedie
Smothered in mushrooms and cheddar jack cheese served on a fresh sub roll.
Sassy Chicken Tender Sub
Deep fried in Sal's Birdland Special Seasoning, swimming in Sal's Sassy Sauce and topped with Sal's Bleu Cheese Dipping Sauce served on a sub roll.
Double Play Burger
Two quarter pound steak burgers with cheddar cheese, bacon, lettuce, and tomato.
Sassy Mary (21+)
Stoli Vodka, tomato juice, Worcestershire sauce, horseradish, salt, pepper, Sassy sauce, Tabasco sauce.