Connect Card Partner
---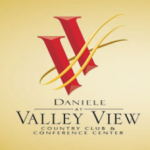 Daniele at Valley View
 Buy one entrée and get $10 off a second entrée of equal or greater value. Offer not valid during special events.
620 Memorial Parkway, Utica, NY, Oneida County, United States
(315) 733-8358
Hours:
Seasonally Wed. 4:00 p.m. to 10:00 p.m.
Thur. 4:00 p.m. to 9:00 p.m.
Fri. – Sat. 4:00 p.m. to 10:00 p.m.
---
$$$$ An excellent dining experience from the moment you walk through the door until you leave – at Daniele's at Valley View in Utica. For this restaurant, dining isn't just about satisfying hunger; it is about the entire experience. Though known for their exquisite fine dining, patrons are also able to enjoy a casual dinner, indoors and out, while marveling at the breathtaking views of The Mohawk Valley. The staff and establishment are happy to help accommodate anyone with special dietary needs such as: vegans, gluten-free or lactose intolerant. Book a reservation to savor an evening out, listen to live music, and indulge in a sumptuous feast at Daniele's.
---
From The Menu – A Sampling
Scallop & Clam Provencal
Fresh mushrooms, cherry tomatoes, and scallops sautéed in a white wine and butter sauce.
Chicken Daniele
Chicken cutlet topped with sliced vine ripe tomatoes, red onion, fresh basil, and olive oil.
Grilled Tuna
Fresh grilled tuna served with Risotto Milanese.
Chicken Rigatoni
Served with the famous Daniele Old World Pasta Sauce.
Veal Daniele
A veal cutlet, layered with eggplant, greens, mushrooms, prosciutto and fontina cheese.