Connect Card Partner
---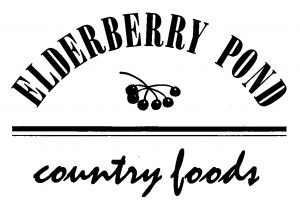 Elderberry Pond Restaurant
 2-for-1 lunch entree any day, or 2-for-1 dinner entree Wed., Thu. or Sun. only
 3712 Center Street Rd. Auburn, NY, Cayuga County, United States
 (315) 252-6025
Hours:
Lunch Wed – Sun 11:30 a.m.
Dinner Wed. – Sun. 5:00 p.m.
---
$$$$ The Restaurant at Elderberry Pond is located in a 10 acre woodlot near the center of the 100 acre farm. Meant to be the showcase for the farm's fresh, organically produced salads, vegetables, fruits, flowers, and herbs, the restaurant is an integral part of the operation at Elderberry. The building is new, but has been constructed with the same materials that were used 150 years ago, when our farm house and other barns were built. Sit in the main dining room, sun-room, or on the patio to enjoy the spectacular grounds and the freshest of meals, straight from the source.
---
From the Menu – A sampling
Chicken Salad Wrap
Elderberry's natural chicken breast in a traditional chunky chicken salad served with fresh organic greens and red peppers in a garlic herb wrap.
Signature Crab Cakes on a Bed of Greens
Prepared with tropical blue crab and served with chipotle mayonnaise.
Elderberry Pond Sausage Sandwich
Prepared with our own heritage breed pasture raised pork…a customer favorite.
Grilled Pasture Raised Steak of the Week
Pasture raised steak served with balsamic and port wine caramelized red onions.
Shrimp and Scallop Pasta
The highest quality fresh shrimp and scallops prepared with a spicy marinara sauce.