Connect Card Partner
---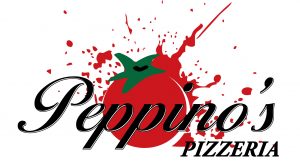 Peppino's Pizzeria
2-for-1 "Create your own pasta" (value to $9.99)
1849 Grant Blvd., Syracuse, NY, Onondaga County, United States
 (315) 474-3663
Hours:
Mon. – Thu. 7:30 a.m. to 10:00 p.m.
Fri. 7:30 a.m. to Midnight
Sat. 9:00 a.m. to Midnight
Sunday 9 a.m. to 10 p.m.
---
$$$$ Since 1968, Peppinos has consistently strived to provide our clients with quality ingredients, detailed presentation, and exceptional customer service – all to guarantee complete satisfaction. Our catering specialists can assist you with budgeting, logistics, and menu design. Our experienced and dependable staff will accommodate your every need. We pride ourselves in fulfilling our clients' objectives by listening, envisioning and delivering on our promises and creating a catering service that suits each individual or company's personal style. We understand your event will be a reflection of you and/or your company – "Allow Us To Impress Your Guests." Our commitment is to ensure and deliver excellence to sustain long-term relationships.
---
From the Menu – A sampling
Breakfast Stromboli
Egg and cheese stromboli with your choice of 2 toppings.
Breakfast Sandwich
Breakfast sandwich with egg, cheese and your choice of ham, bacon or sausage on an artisan roll.
Hand Crafted Artisan Melts
The Peppino – Chopped meatballs and sausage, mozzarella & provolone with a side of marinara.
Dinner Platters
Bang Bang Shrimp, Fried Clams, or Fresh Haddock Platters served with fries.
Peppino's Chicken Bruschetta
Grilled chicken breast topped with bruschetta over angel hair pasta.
Homemade Desserts
Ranging from the 'Big Cookie" to Fried Dough, and from Cheesecake to Cannoli.