Connect Card Partner
---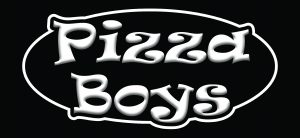 Pizza Boys – New York Mills
 Buy any large pizza & receive a large cheese pizza for free
 9 Clinton St, New York Mills, NY, Oneida County, United States
 (315) 520-7111
Hours:
Mon. – Sun. 11:00 a.m. to 9:00 p.m.
---
$$$$ Pizza Boys was created to be a unique full service pizzeria, serving not only pizza but a wide variety of menu entrees while keeping customers in mind at all times. We strive to think outside the box and not be just your typical lame pizzeria. Serving New York styled hand-tossed pizza featuring pizza dough made every day in house from scratch. Pizza Boys believe making pizza is an art form and should never be reduced to a cookie cutter mentality like the typical pizza chain. "You just can't get enough."
From the Menu – A sampling
Buffalo Chicken Pizza
A grilled chicken and mozzarella pie made with buffalo sauce.
Popeye's Pie
Fresh spinach, tomatoes, garlic, ricotta cheese, and mozzarella cheese make up the pie for Popeye.
Hawaiian Pizza
A Ham, Pineapple, Bacon, and mozzarella pizza.
Mac Daddy
A ground beef, tomato, onion, mozzarella, and American  cheese pizza made with special sauce and topped with lettuce.
Gold Dust Chicken
A delicious, simple pie made with Gold Dust chicken and mozzarella cheese.
Chicken Bacon Ranch
A grilled chicken and mozzarella cheese pie topped with bacon and a ranch drizzle.